Happy Birthday Clifford!
I, for one, LOVE the BIG RED DOG!
Ok, maybe it's because he has an owner with two first names.
Or maybe because he's so cute.
No, I think it's because he goes on the best adventures.
I sent Clifford a birthday card: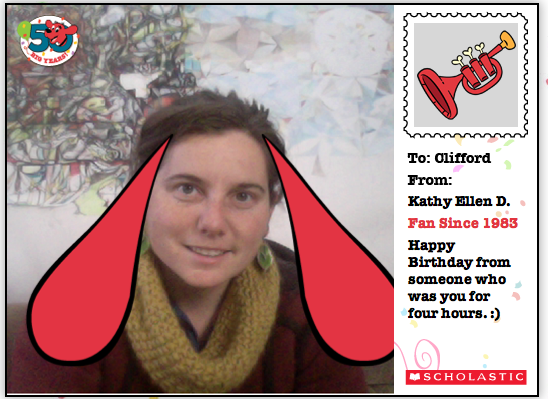 And yes, I was Clifford once, at the Boston Children's Museum.


Here's my 5 surprising things about being Clifford list:
1. You need to have handlers, because you can't see really.
You can only look straight ahead.
You can move your arms and legs, but you can't see where you moving them.
As you can imagine,
this becomes problematic when little children are trying to get their pictures taken with you.
I had two handlers, a nice guy named Mike, and my sister, Debbie, pictured below.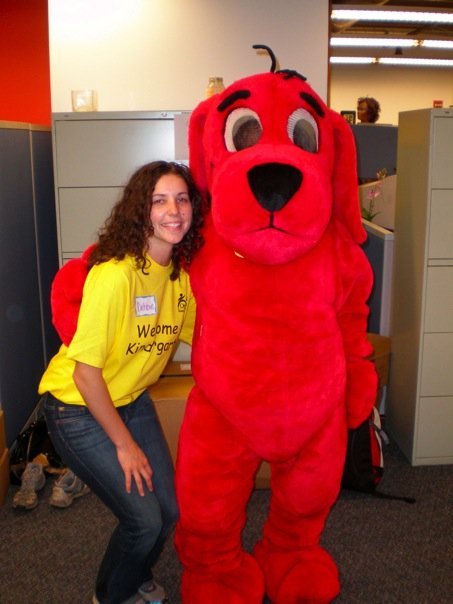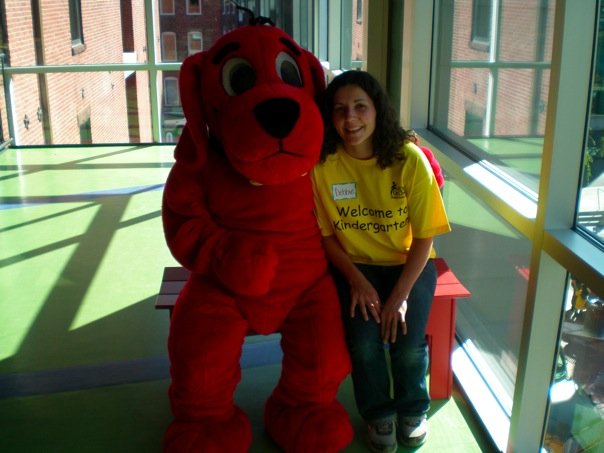 2. Parents hand over their kids for pictures quite willingly.
I'll never forget my sister calling out to me. She would say things like, "Clifford, wave at your friends! Oh, a little to the left Clifford!" or, "High Five Clifford, to you right!"
But the best one was: "Clifford, here comes a friend for a hug who can't walk on her own!"
A mom just plopped her baby on the floor in front of me.
Awesome.
3. There is no rest for Clifford. SERIOUSLY!
This gig was volunteer, and three hours. I thought maybe I'd have time to pop the head off and get a drink, but NO! KIDS LOVE CLIFFORD!
One boy yelled:
"Clifford! I just saw you on TV! How did you get here so fast?"
Plenty of kids would turn the corner, see me, and run.
Except one boy.
He was so excited that he was frozen to the spot, SHAKING.
Good thing I got some water in before going out there.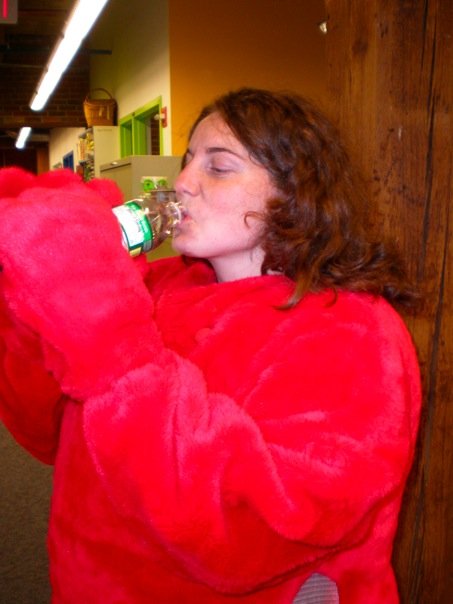 4. Mascot outfits are HOT!
This was October, in Boston, but it was still so hot.
I think this picture will say it best: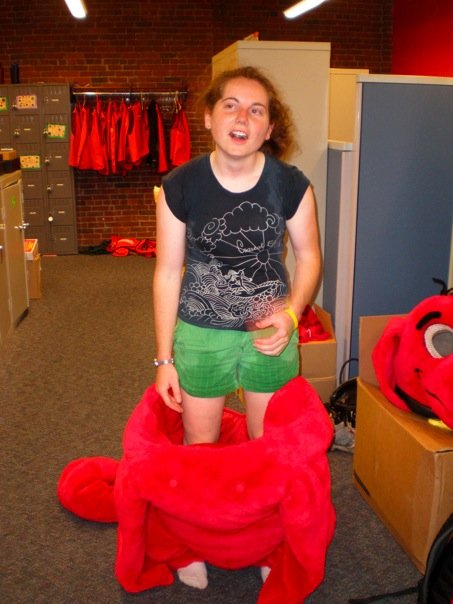 5. Clifford is ONE HECK OF A DANCER!
[youtube http://www.youtube.com/watch?v=XrLXGVTc8vk]
Anyway, Happy Birthday Clifford!
Here's to 50 more!
Enthusiastically yours,
KE and Singe Singe