Note:
This is a behind the scenes look at a coloring page I made for a reward for people who donate to my NaNoWriMo Night of Writing Dangerously fund.
Find our more info about that here!
Yesterday on my lettering blog,
there was the behind the scenes post about this quote.
Today on this blog,
I'm sharing why I chose it and a bit more about the book.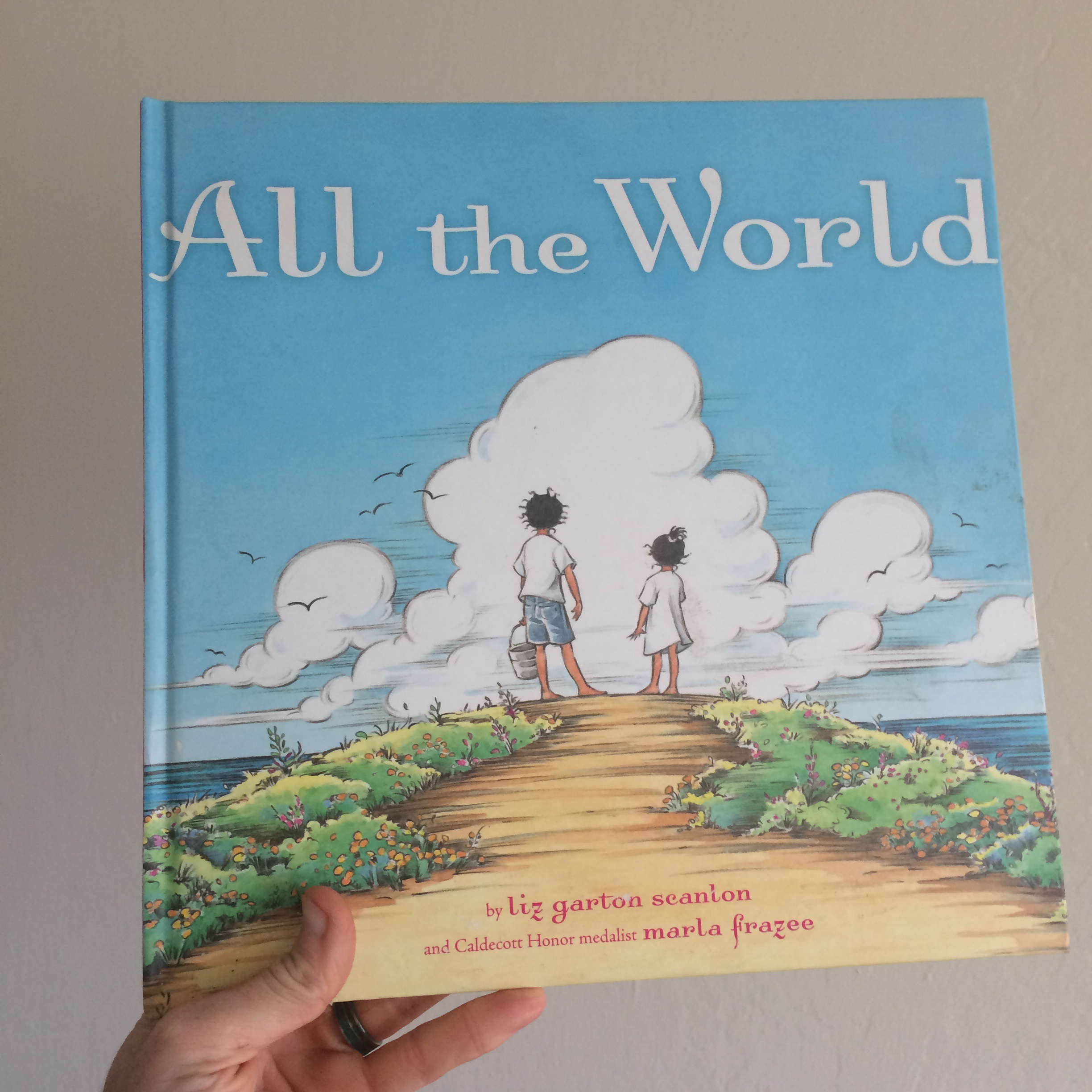 First of all, this book is BEAUTIFUL.
There's a reason it won the Caldecott honor.
I'm a HUGE Marla Frazee fan,
and this book reminded me why.
Sweeping illustrations.
Amazing characters.
Hand drawn type.
I could go on all day.
The text is so beautiful and lyrical.
Not a single rhyme out of place,
just enough to give you a sense and inspire you
but not enough to overwhelm you.
Great job, Liz Garton Scanlon!
I read this book and feel better every time.
It's seriously one of the most amazing books I own.
They have it in board book version too which is perfect,
because now I've added it
to the list of books that I give babies.
I should write that list out for you guys someday!
*Makes note in planner; may actually happen in a month or so!*
I'd show you some pictures, but why don't I read to you?
Without further ado, here's All The World

Here's the coloring sheet uncolored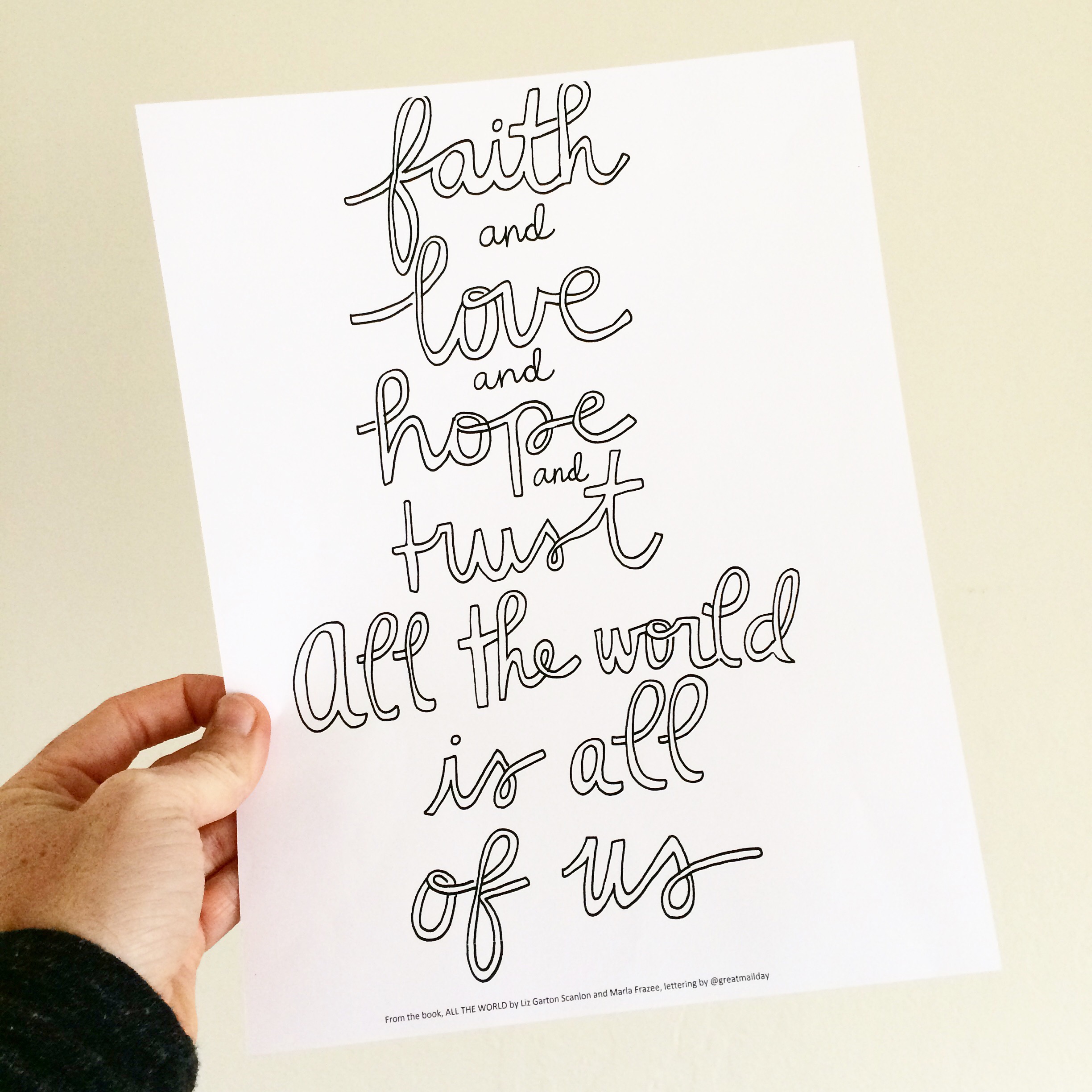 ou can get this coloring sheet and more by donating to my NaNoWriMo fund for the Night of Writing Dangerously. $10 dollars gets you five coloring sheets, while $20 gets you all ten. You can even get a custom coloring sheet if you donate more! Click the link above to find out more about it!
I'll be back in a few days with another behind the page look!
Thanks for joining me!
Bye for now,
KE