Hey everyone,
I work at a fun indie bookstore in California.
I'll be sharing some fun stuff that happens when I work,
just in case you're curious
as to what life is like
on the side that sells books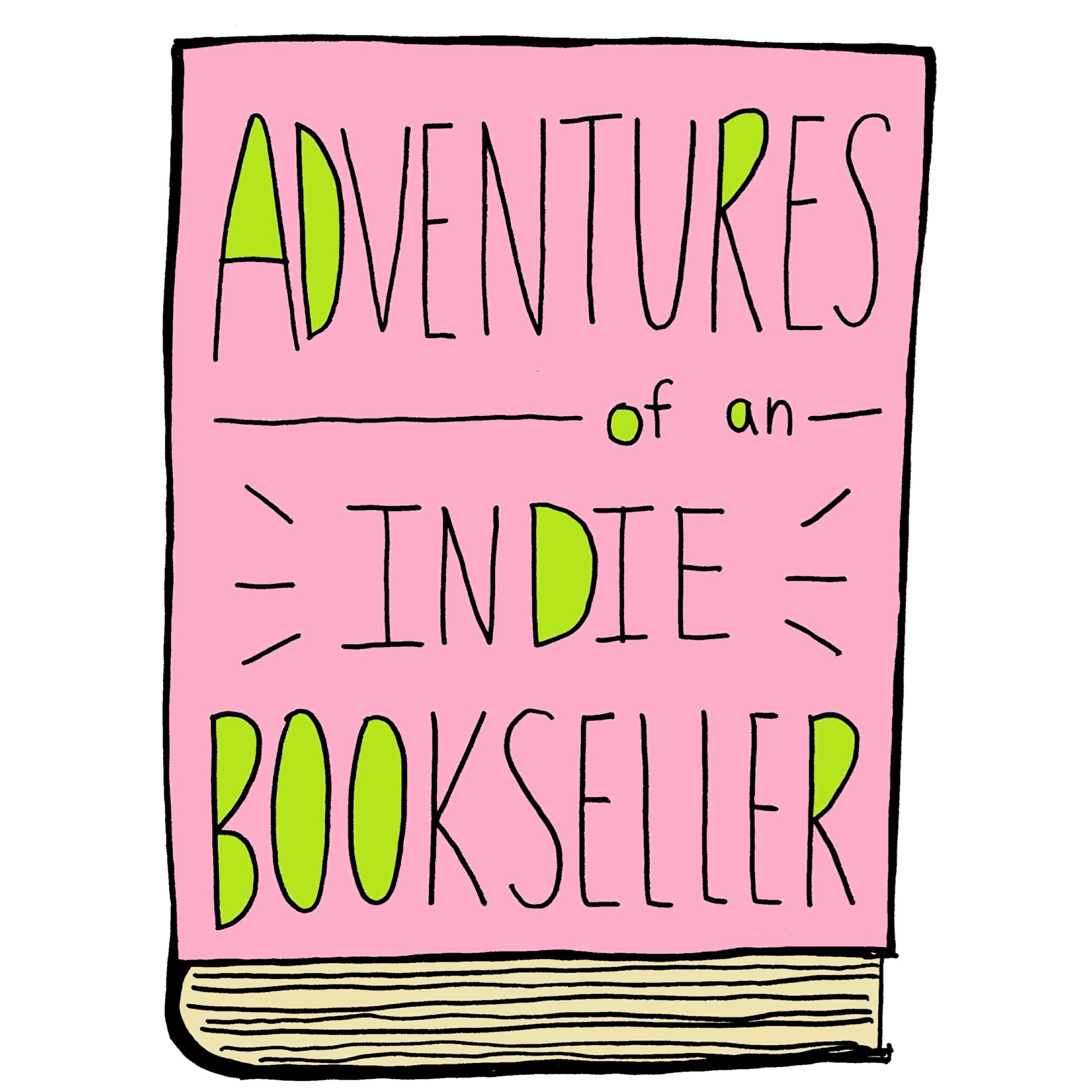 Date worked: November 5, 2016
Hours: from 10-2
Note: Frans Vischer author/illustrator event
**************************************************************************
I have three stories for you today.
Here's the first:
Frans Vischer was a delight.
I mean, a TRUE delight.
His presentation was so fun!
He showed pictures and videos of his real life cat who inspired the cat in his books, Fuddles, and then pictures of his real life dog that inspired the dog in the newer books, Puddles.
He showed some animation he worked on with Disney,
including some stuff he did for Frozen!
He also brought along some old school animation he did for Disney; drawings stapled together at the top to make a full page sized flip book! It was awesome!
He did a great job reading his books to the kids, complete with sound effects and awesome energy, then did some great drawings. He asked the kids in the audience what they wanted Fuddles or Puddles to be doing, and ended up drawing them together, one where Fuddles ate lots of spaghetti, and another where he was eating French fries.
A man and his daughter came up to buy one of his books after listening to the entire presentation. The man put the book down and had a drawing tucked under his shoulder.
"We didn't even know he was going to be here today!" he said, "and my daughter got a drawing and she's going to get her book signed."
"I'm sure he'll draw in the book too," I said, since I saw him doing that with pre-signs earlier.
"How do I make sure I never miss an event like this again?" asked the man. "This just made our Saturday!"
I directed him to the sign up for our email newsletter, and he happily did.
He and his daughter walked out with the biggest smiles on their faces.
**************************************************************************
Next: A tale of honesty and championing Indie stores.
A girl and her mother walked up to the counter.
I recognized the girl as one of the TAB members.
TAB stands for Totally Awesome Bibliophiles AND Teen Advisory Board.
They work hard to put on great teen events at the store,
and, in doing so, earn a 20% off reward on purchases
Today the girl was buying a book and a card.
Her mom pointed to the book
(THE BOYS IN THE BOAT, the teen edition).
"I had this in my amazon shopping cart for the longest time,
and I looked at it today and thought,
'No, you know what? I'm not going to buy it from Amazon.
My daughter LOVES being part of TAB.
I'm going to buy it at our local bookstore instead.'"
Of course we were all THRILLED to hear that!
**************************************************************************
Finally, a story of a super fan.
While I was walking around putting books away,
I noticed a little boy, probably 5 or 6,
reading Aaron Becker's book RETURN.
In case you don't know, RETURN is a wordless book,
but the boy was full on reading it, inventing the words.
I heard him talking about the bird, the girl and her Dad,
and the bad guys.
I tried to get closer to have more vivid details to report,
but I think he sensed my plot and quieted down a bit!
Then he came up to the counter with a book, but it was QUEST,
the second book in the wordless trilogy.
"You're getting QUEST?" I asked. "But you were just reading RETURN."
"Oh, I can only buy one book today," he said, matter of factly. His father nodded, behind him. "I have the first one at home, so now I'm buying this one."
He slid it on the counter and then said, just as matter of factly, " And could you make a fourth one please?"
I laughed. "Well, I can't, but maybe HE can." I pointed to Aaron Becker's name on the cover. "That's who made the book. And he came here too."
"WHEN?" asked  the Dad in a super loud voice. "HOW DID WE MISS IT?"
You guys, the Dad was really stressed about this.
"He came when QUEST came out," I said, which I think was two years ago.
"How did we not KNOW about it?"
Again, I steered him toward the email list.
"I don't think he's going to make another one, but maybe he will."
The boy ran off with the book to go look at something else
and I got chatting with his Dad.
"I mean, it's not reading like reading words, but he LOVES those books. He makes up the words as he goes, actually. He's got names for the bird and the kids. I can't remember them now but he named them."
I wish I had thought to point out to him that anything surrounding a story counts as learning to read! The fact that his son was making up words was a pretty good sign that he had a great grasp of story.
Still, he was happy to have found a book that his child loved.
Good Dad.
"I can show you where he signed the wall if you want," he said,
and he and I walked over to the front of the store, then called his son over.
Aaron Becker drew a balloon with the girl inside, and the bird on the outside,
on the wall that is part of one of our window displays.
"That's so awesome," said the boy.
"I'm going to write about this in a blogpost," I told his Dad, "and tweet Aaron Becker so he hears this story."
"Oh, he's not going to care," said the Dad.
"Are you KIDDING ME?" I said. "Authors and illustrators live for this kind of stuff. They love hearing how much kids love their books."
The Dad thought I was a little crazy when I said that,
but he and his son waved goodbye as they left.
"We'll be back for RETURN soon," the Dad whispered.
**************************************************************************
ARC scores:
UGLY. Looks like a great memoir.
THE FIFTH LETTER. Do all these sisters write?
Books bought:
None. Proud of myself!
*************************************************************************
I'm obviously a huge fan of indie bookstores.
I hope that this little sneak peek behind the scenes
will inspire you to visit one!
See you next time!
KE